SEO, or Search Engine Optimization, is the process of improving the visibility of your site on Google for relevant keywords or search phrases. By using SEO, you can naturally generate traffic to your site.
A search engine's first 10 results are more likely to be selected by consumers searching for a product or service online. As a result of their well-written content and thorough SEO optimization, these 10 results are preferred.
 Types of SEO
SEO is divided into three categories, as follows:
On-page SEO (on-site)
Off-page SEO
Technical SEO
What is on-page SEO?
Search engine optimization on-page (SEO) refers to the process of optimizing the pages of your website to improve its visibility on search engines.
Why on-page SEO is important?
The goal of on-page optimization is to make your website more user-friendly and valuable to users in order to enhance your ranking or visibility in search engine results.
On-site SEO does more than just aid search engines in interpreting page content. It also helps users quickly determine if a page addresses their search query.
When search engines use good on-site SEO, they can accurately show what visitors would consider high-quality content about a particular search query (keyword) by understanding what they would find on the page when they visited it (and what value they would receive).
On-page SEO includes the following elements:
Title tags
Internal links
HTML code
URL optimization
On-page content
Images
User experience (UX)
Headlines and headers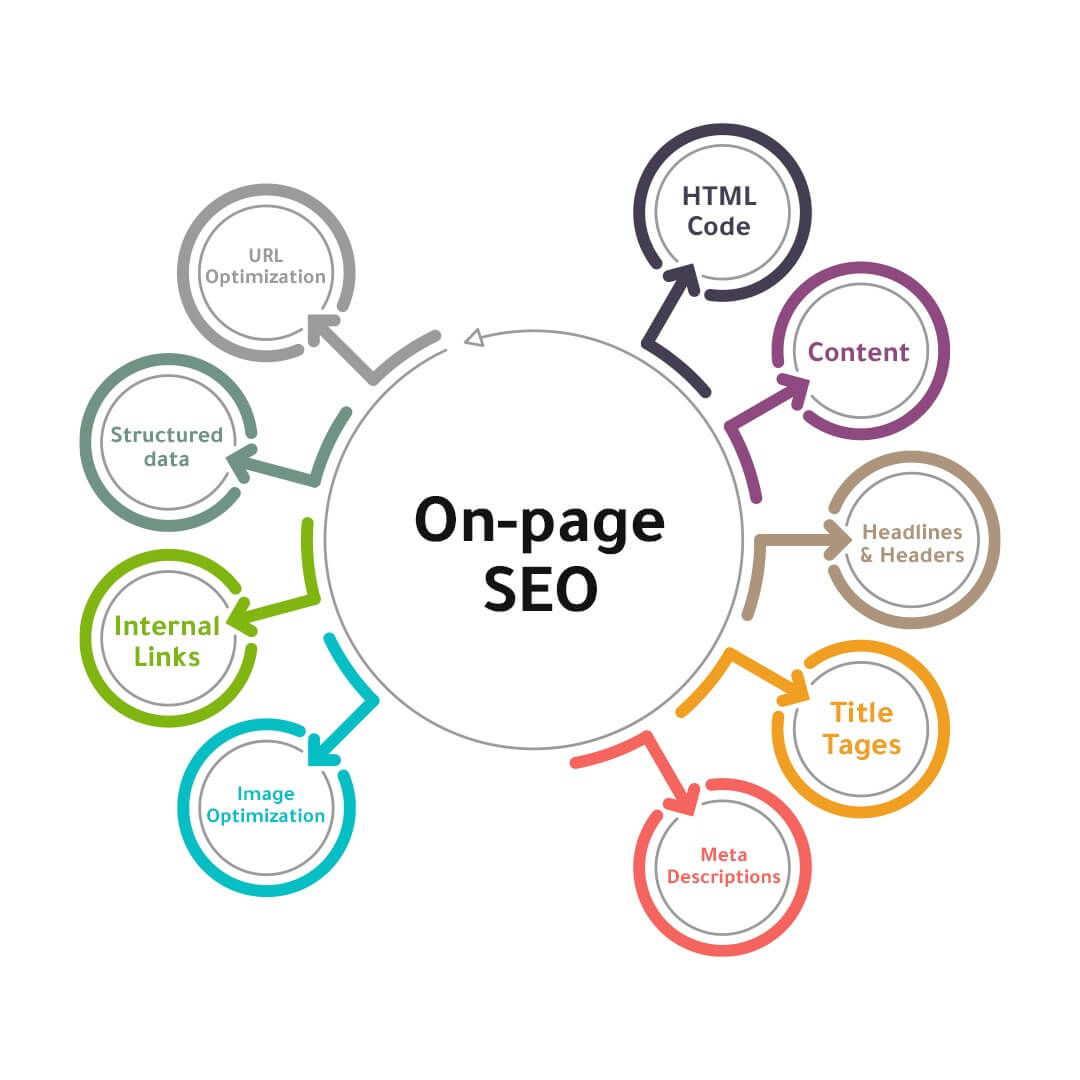 What is off-page SEO?
Optimizing outside of your site is known as off-page SEO. An off-page SEO strategy is composed of activities that are conducted off of your website or "behind the scenes".
As part of the off-page SEO process, backlinks are commonly built, branded searches are promoted, and social media engagement and shares are increased.
An off-page search engine optimization strategy entails everything you do outside of your website so that Google and other search engines regard it as trustworthy and authoritative.
 Why Off-page SEO is important?
As search engines consider high authority websites to be more credible, relevant, and trustworthy, they rank them higher, despite constant changes to search algorithms.
This will indicate to search engines that you have a large number of people trusting, sharing, and referring to your site. To demonstrate that, links are one way, but you can't focus solely on link building.
Off-page SEO is all about building backlinks. Backlinks are used by search engines to determine the quality of the content that has been linked; as a result, a site with many high-quality backlinks will usually rank higher than a site with fewer backlinks.
Improving a website's "off-page SEO" involves improving the search engines' and users' perceptions of its quality. Your website will get to the top of search engine results if you build links (especially from reputable and reliable sites), mention your brand, share it, and earn other "votes of confidence" from outside sources.
In terms of Search Engine Optimization, on-site and off-site SEO are both fundamental elements.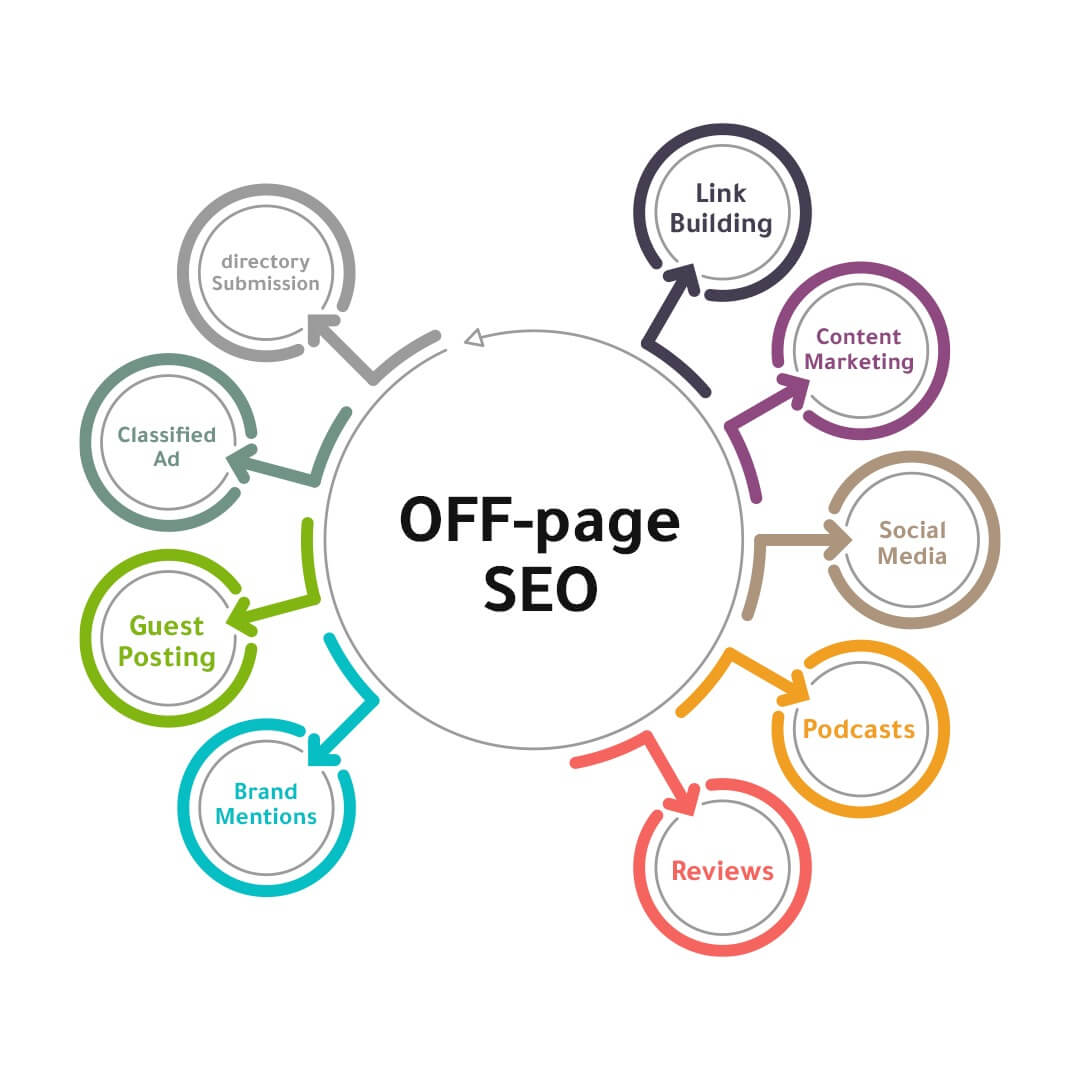 What is Technical SEO?
Technical search engine optimization (SEO) refers to the tactics involved in creating and optimizing a website so that search engines can readily crawl, index, and render it. Technical SEO is just one piece of the whole SEO puzzle.
In technical SEO, configurations are implemented on the website and server (e.g. page elements, HTTP headers, XML sitemaps, redirects, metadata, etc.). A search engine's crawling, indexing, and ranking can be directly or indirectly affected by technical SEO work.
Why technical SEO is important?
The importance of technical SEO lies in ensuring that your website is easy to navigate. It should also have no technical problems that prevent search engines from understanding and ranking it as high as possible.
Technical SEO can help you attract organic traffic and convert that traffic into customers.
The reason is that technical SEO helps search engines like Google determine whether your website is valuable. By doing so, you can encourage search engines to rank you higher.
It is their primary goal to provide users with the most relevant possible results for the keywords they choose.
For your website to comply with the requirements, it needs to adhere to technical SEO principles. Users would be more likely to leave Google if it prioritized slow, non-responsive, or confusing web pages.
A website that loads quickly has no dead links, and is secure will be boosted in search rankings by Google's crawlers.
By establishing a solid technical foundation for your website, you'll be able to satisfy and delight your users. Crawlers of search engines pay attention to your website and prioritize it over others who offer slower, buggier experiences.

Technical SEO
Ultimately, search engine optimization is about providing valuable information to searchers, and ensuring your website appears on top of search engine results.
In addition to providing a richer experience to users, your site should be found valuable by search engines. Both are inextricably linked, and optimizing a website begins with its design.
SEO practice of improving the quality of relevant organic traffic to your website from search. Anything technical is undertaken to improve the search ranking.
---
Taiff hopes that you have enjoyed this article, and now you have a clearer understanding of the types of SEO, will be glad to work together! For any further comments feel free to contact us!